K.I.D.S INC.
(Kids In Divine Service)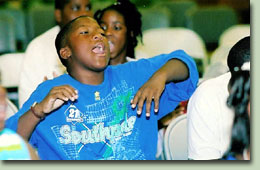 MISSION STATEMENT
To make a difference in the kingdom of God in as many families as possible by exposing their children to a quality Christ-centered music education at affordable rates to all interested children regardless of race, religion, ethnic origin, financial means or level of ability.
SERVICES OFFERED
Weekly Programs including but not limited to Vocal Technique, Choir, After School Study with Tutors, Motivational speakers, Guest presentations (musical and non-musical), Bible Classes, Black History Month Emphasis, Musical Plays, Recitals by Staff, Orff Instrument and Hand Bell Instruction, Field Trips (i.e. Ballet, Aquarium, Symphony, etc.), Piano Lessons, Voice Lessons, Dance Lessons, Summer KIDS Camp.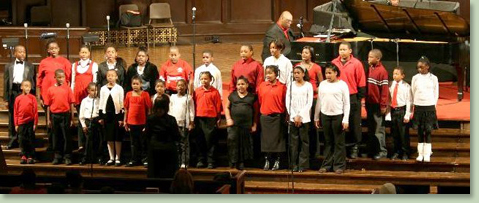 PIANOS
Pianos have been placed in the homes of children whose families could not afford them on condition the child continue lessons.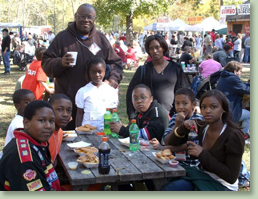 K.I.D.S.
Christian Music Center
538 7th Street North
(Graymont Ave. and 7th St. N.)
Birmingham AL 35203

K.I.D.S. Inc. was founded in 1997
As a 501(c)3 Organization